HTPC Rebrand // 2017
Designed by

Single Wing Creative Studio



Branding
Illustration
Layout Design


Introduction

Happy Trees Painting Company is a groovy paint and sip establishment in Kansas City that I assisted in rebranding alongside Single Wing Creative Studio. The founder of Happy Trees Painting Co., Melissa Butler, wanted to enliven her business, and came to Single Wing Creative Studio with the task of visually reflecting the spunk and fun of her establishments.


The logo I designed with the head of Single Wing Creative Studio, Emily Elmore, is a paint brush contorted into a circle with leaves on the end that mimic a tree. The texture of the mark has implications of a cup stain, emulating the leisurely entertainment of the paint and sip institution. Along with this, we wanted a type and color palette that resonated with the atmosphere of this lively local business, so we decided to use the bold typefaces of Biko and Governor coupled with dynamic, complimentary tones of green, pink, and a wine purple.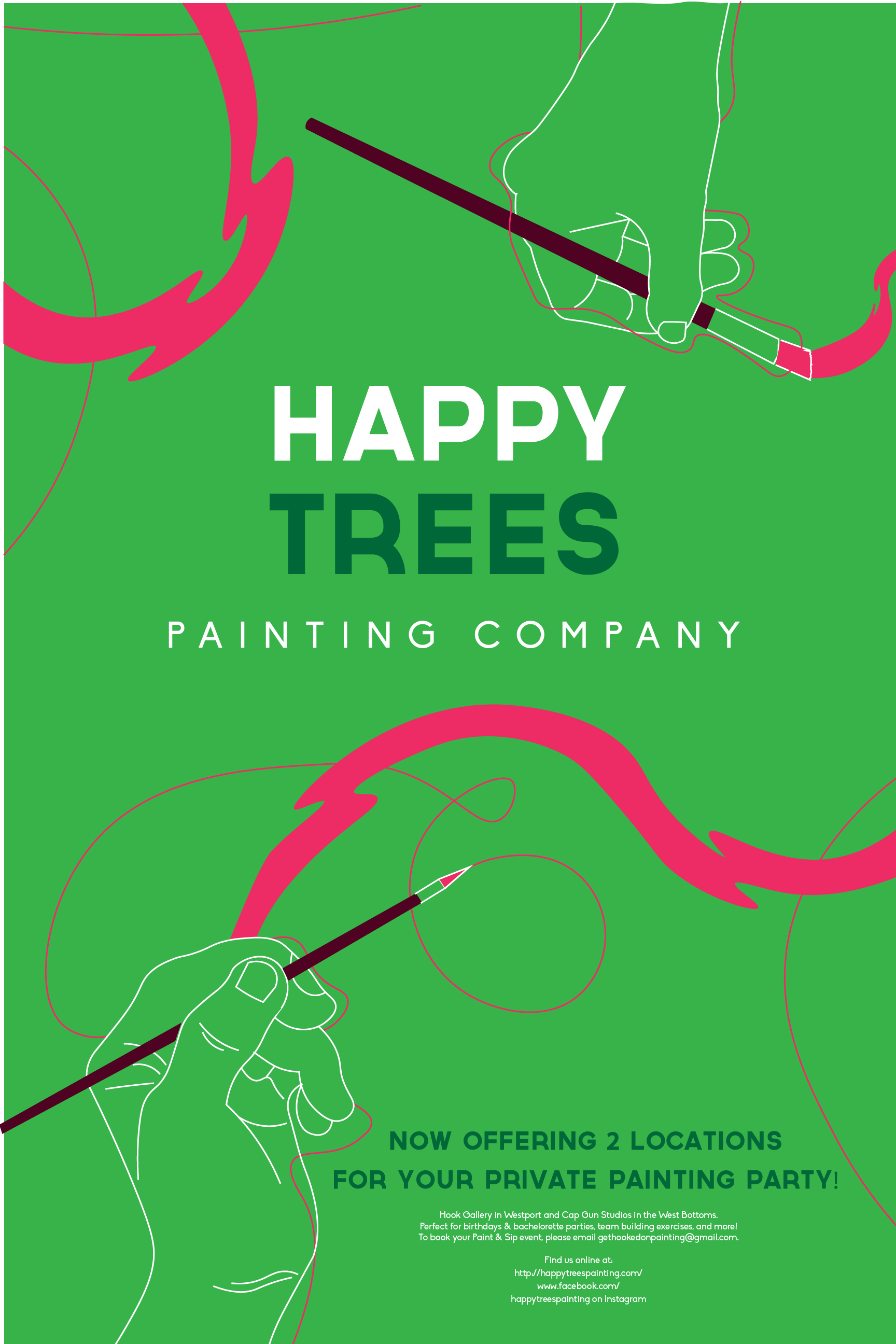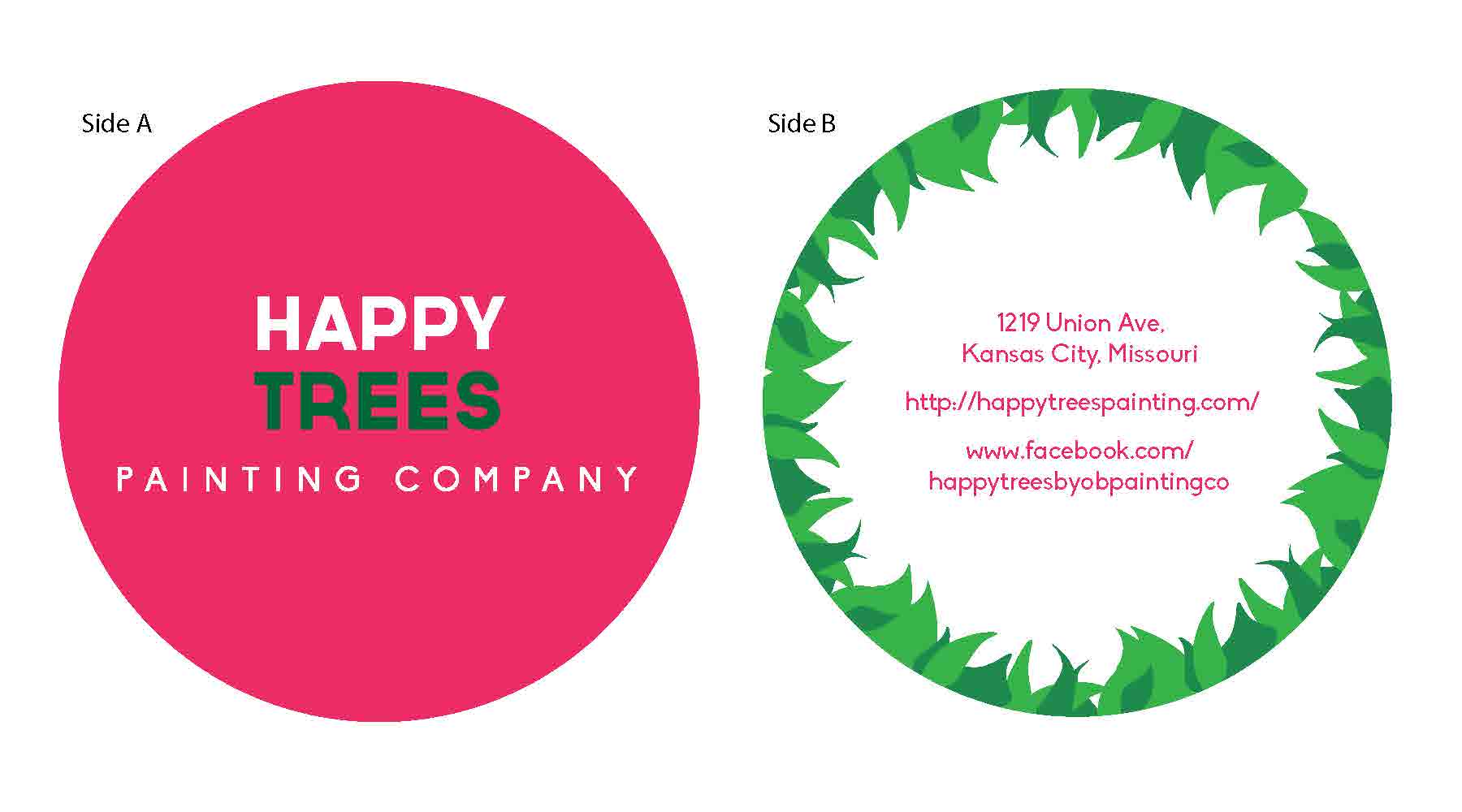 Conclusion
Once the brand was approved by Melissa, I then proceeded to design assets for Happy Trees Painting Co., including promotional posters and coasters. Currently, Melissa's businesses are thriving, and she has gotten a fantastic response from the public involving the rebrand of Happy Trees Painting Co.