Dystopia Fest // 2018
Designed by Tori Green



Introduction
As an exercise in a Information Architecture course, I was tasked with developing a name, brand, and poster, and map for a fictitious music festival. I was given a list of information that was required to go onto the final poster and was told to organize the information in whatever manner I wanted.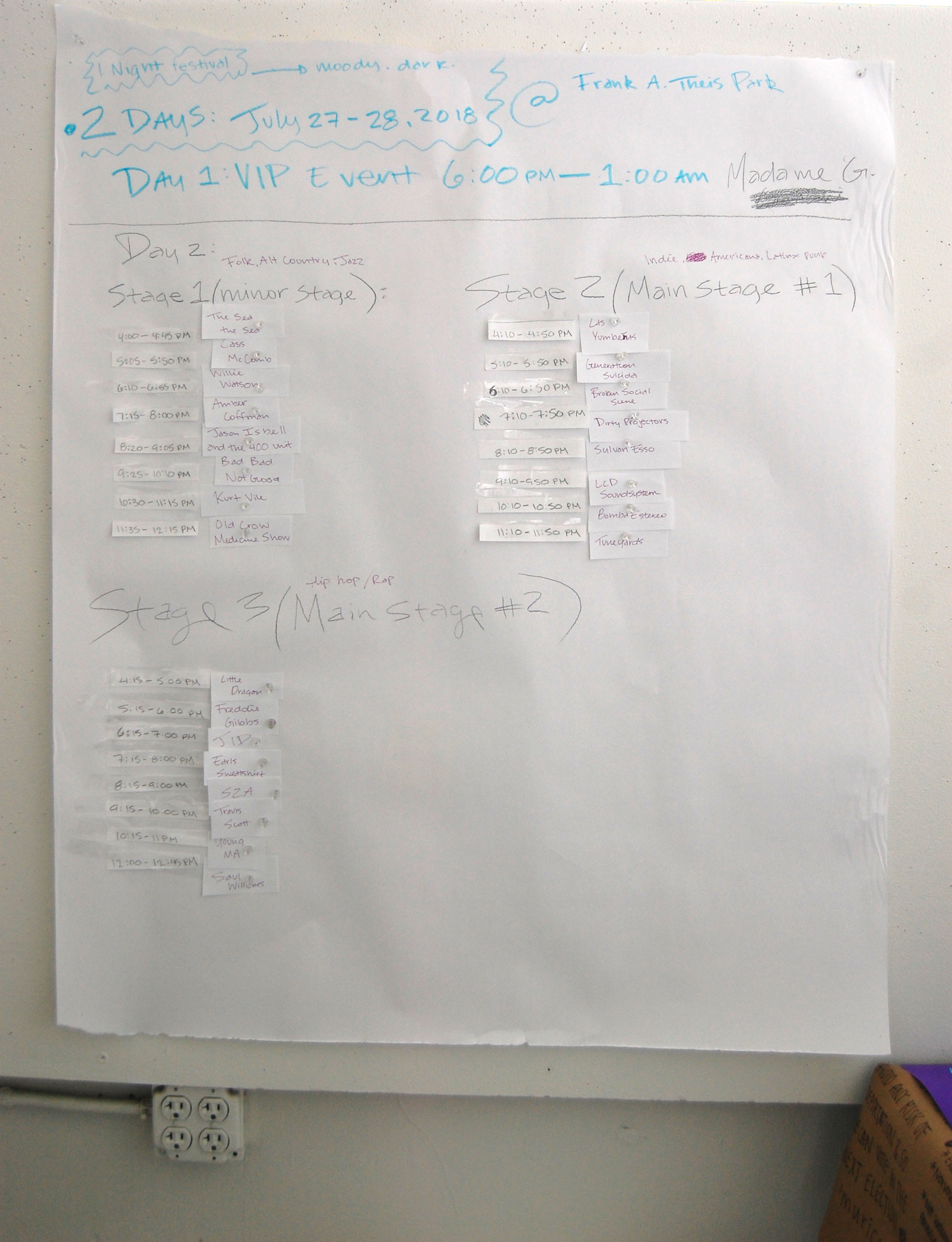 Process
After listening to all of the artists on the list of information, I crudely concept mapped which of the three stages the artists would theoretically play at; a requirement of the assignment was that three stages needed to be represented on the final poster, and I decided that each stage would house a different genre, those being rock / country, hip-hop / rap, and electronic music. After working out the organization of the artists, I produced a brand and named the festival. After researching other music festivals, and brainstorming a web of names, I decided to title the festival Dystopia Fest due to the eclectic genres of music present. When branding Dystopia Fest, I was inspired by the neon lights that are often utilized in outdoor festivals, and I ended up creating a high-contrast color palette comprised of dark hues that emulated the night mixed with pops of bright colors. My type palette includes the bold typefaces Lovello Line Light and Lovello Black, as well as Linotype Univers 320 and Forever Brush Script. These typefaces are playful, edgy, and resemble neon signage.






Conclusion
My final poster is 18" x 24" and displays hierarchy of information using color and illustrations of neon signage. Each title of the stages present are written on a neon sign and each are named after a fictitious, dystopian location. The figural illustrations I produced were created from observations of festival costumes I came across during my research. I also made an accompanying map for Dystopia fest that shows the organizational layout of the physical event.