Agrimation // 2018



User Experience
Branding
Product Design
Package Design
Rapid Prototyping
App Design
Web Design
Print
Illustration


Introduction
The intent of Agrimation is to teach farmers how to use autonomous drones through the development of five touch-points. For this project, I teamed up with the graphic designer, Z Lisenbee, and together we decided that the subsect of automation we wanted to focus on was agri-drones. After extensive preliminary research on the function of agri-drones and their position in today's market place, we interviewed local, small-scale farmers in Kansas City for two weeks on their thoughts about agri-drones. The conversations we had with our target audience made us realize that agri-drones have a bad reputation in the small-scale farming community due to their connections with large-scale farming and the corruption that is embedded in our current mass food production system.






User Experience Development
Based on the feedback we received, Z and I planned to make a agri-drone product specifically for the small-scale farmer despite their apprehension of agri-drones; we believed that if we made an agri-drone product that was accessible and used properly, it could help small-scale farmers tremendously. Moreover, we then created user personas, as well as concept and journey maps of potential points of intervention in our product, and incorporated those points into the final product we branded and titled Agrimation. Our 5 touch-points for Agrimation include:

Mobile App

Website

Product Packaging

Remote Control and Instruction Manual

Poster


Mobile App






Website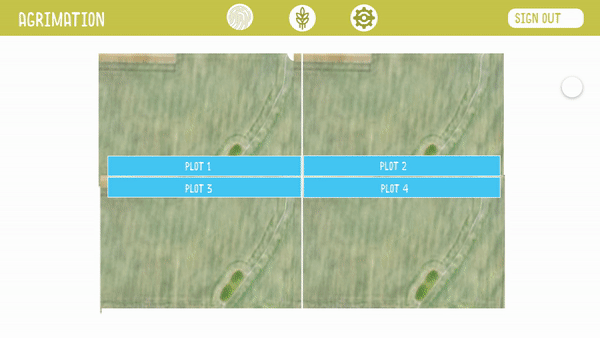 Product Packaging
+
Remote Control and Instruction Manual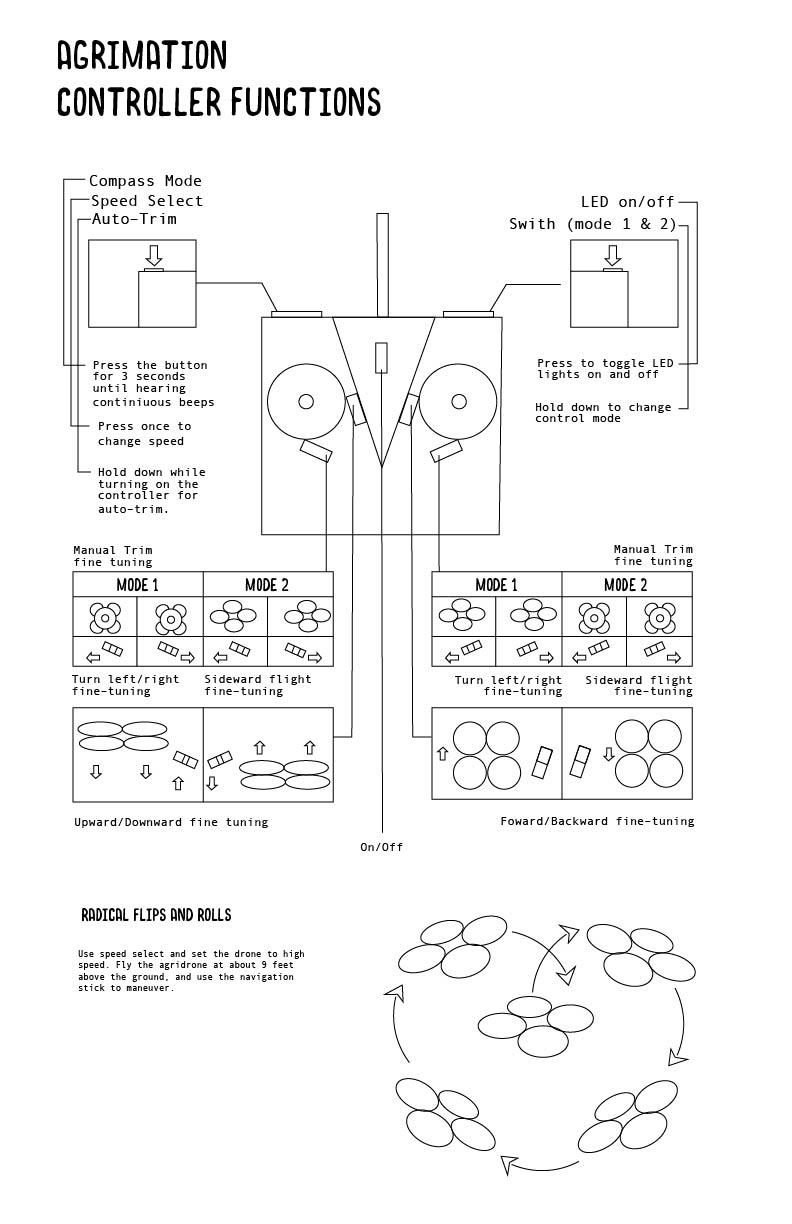 Poster



Conclusion
Agrimation is a prospective agri-drone company that leases agri-drones to small-scale farmers. The platform is both mobile and web based, and it allows farmers to manage their crops more efficiently. For instance, using the Agrimation drone, a farmer can register as many aerial images of their plots that they would like, and upload these images via the web or mobile app. Using infrared light filters on these photos, the Agrimation website and mobile app can detect if an area of land needs more water or nutrients before the damage becomes irreversible. Farmers can also grid out paths of where they want the drone to water, seed, or harvest. The best part about Agrimation, though, is that the user can pick and choose what processes they want the agri-drone to carryout, giving our audience agency over the machine.